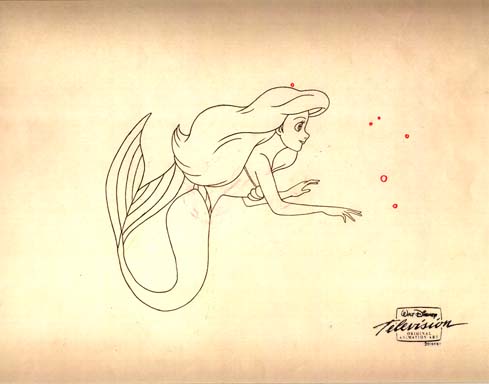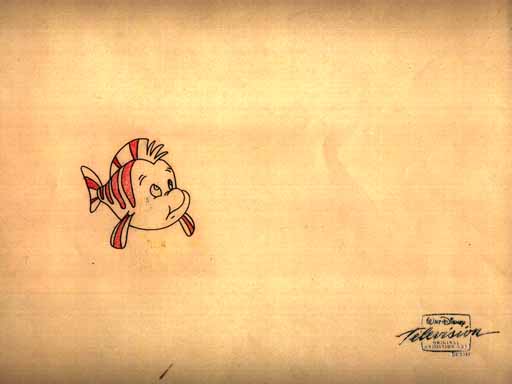 These are original production clean-up drawings, both from the same frame, from the episode The Great Sebastian (Show 1, Scene 104) of Disney's The Little Mermaid television series (1992). Ariel, realizing how she can help Sebastian, swims off with Founder.
These drawings were actually transferred onto the cel that was photographed to make the show. I also own that cel. The drawings are done with pencil. Note the red pencil used for bubbles around Ariel and for Flounder's stripes.
To see a 1024x768 images, click here for Ariel and here for Flounder.
---
You can read more about collecting animation artwork.
Go to Dave's Animation Art Gallery or Dave's Disney Obsession page.
More about me.
Problems? Feedback? Send me e-mail.