He Loves Me Not... He Loves Me...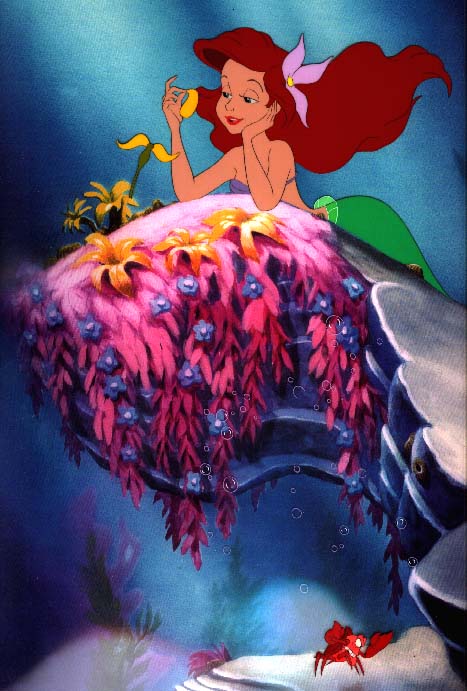 This is an original production cel from the Disney movie The Little Mermaid (1989) (sequence 51, scene 21) on a Disney photographic background. Ariel, infatuated with Prince Eric, employs the tried and true method to determine whether he returns her love. Meanwhile, Sebastian frantically paces back and forth trying to figure out how to keep Ariel's father from discovering all this. ("He'll say, 'I'm gonna cook me a crab', that's what he'll say.")
This cel was actually photographed to make the movie. It is a three cel setup: The bottom cel contains Ariel and the flower, the middle cel contains Sebastian, and the top cel contains the special effects (bubbles).
The actual cel size is 17" x 11" (HxW).
To see a 1024x768 image, click here.
---
You can read more about collecting animation artwork.
Go to Dave's Animation Art Gallery or Dave's Disney Obsession page.
More about me.
Problems? Feedback? Send me e-mail.